5
min read
In this part, we will escape to the north and the east to see how they like to savor their mangoes… Let us look at traditional mango recipes from the Bengalis, RajasthanisPunjabisis, the northeastern Assamese, Meghalayan Kashmiri and natives of Uttarakhand.
If you have not read the first part, quickly go take a look and come back here->
Recipe Index:
Bengalli Mango Sauce (Kasundi)
Marwari Raw Mango Pickle (Chana Dal Athana)
Assami Mango Rice (Aam Pitika)
Assami Mashed Mango Salad (Aam Aru Dailor Pitika)
Meghalayan Creamy Potato And Mango Curry (Aamras Ke Malai Aloo)
Punjabi Stuffed Bittergourd (Bharwaan Karela With Raw Mango)
Uttarakhand's Pear And Mango Chutney
Himachal Mango Side Dish (Maani)
Kashmiri Mango Rice Pudding (Mango Phirni)
13. Bengali Mango Sauce (Kasundi)
This is my second favorite of ALL mango recipes as it is similar to the mustard dip sauce with a tangy twist. I loved it with eggplant fritters and mayonnaise.
Ingredients
1 cup Yellow/black mustard seeds each
3 small raw green mangoes (peeled and chopped)
4-5 tsp mustard oil
2-3 green chillies
1 tsp turmeric powder
1 small piece ginger
1 tsp mustard oil
Preparation Method:
Make a smooth paste of the mustard seeds with the other spices
Add the raw mango pieces and pour into a glass jar.
Add some mustard oil and let it stay for 2-3 days.
Add some salt to stop fermentation.
Note: Kasundi can be added to mayonnaise or even as a side dish. It is traditionally eaten as a sauce with fried foods like fish, eggplant, potatoes etc. You can add some sugar as it enhances fermentation, especially in winter days. In the end, to stop fermentation, salt is added
14. Marwari Raw Mango Pickle (Chana Dal Athana)
Main Ingredients
3

 

Cup

 

Raw Mango

1/2

 

Cup

 

Chickpeas

2

 

tsp

 

Turmeric Powder

2

 

tbsp

 

Red Chilli powder

3 1/2

 

tbsp

 

Fenugreek Seeds

2

 

tbsp

 

Fenugreek Seed Powder

2

 

tbsp

 

Fennel Seeds

2

 

tsp

 

Nigella Seeds

1/2

 

tsp

 

Asafoetida 

12

 

Dried Red Chilli

2

 

tbsp

 

Salt 

3

 

Cup

 

Mustard Oil 
Preparation Method:
Soak the chickpeas overnight in a bowl and wipe their skin dry.
Soak the grated mangoes in salt, turmeric powder for 2 hours and discard water.
You can keep the spices to dry out in the sun or roast them slightly in a pan.
Mix all the ingredients and store them in a jar and add some mustard oil on top.
15. Assami Mango Rice (Aam pitika)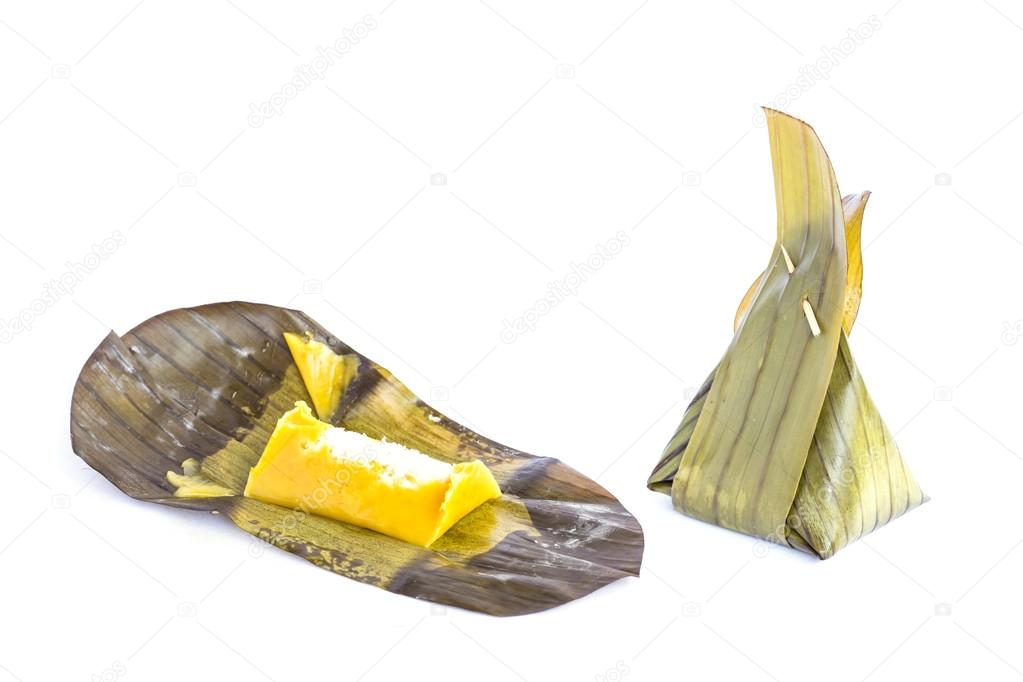 Ingredients
3 ripe mangoes (peeled and pulped)
300 g rice flour
1/2 cup jaggery
A pinch of salt
Preparation Method:
Prepared a dough of the above ingredients.
Divide it into small parts and cover it with banana leaves
Tie the leaf well and bake it on hot griddle for 15 minutes.
Note: You can also steam it like momos also, only take care that your dough is not sticky. You can add some essence to the steamed pudding or spices.
16. Assami Mashed Mango salad (Aam aru dailor pitika)
Pitika means mashed is Assamese language and there are a variety of 20-30 combinations of them.
Ingredients
1 cup Soaked Red Lentils, Masoor Dal
1 raw mango (boiled and pulped)
2 small boiled potatoes (cut into pieces)
1/2 onion (thinly sliced)
Salt to taste

Another dish in Assam called Kesa aam aru aloo pitika (savory). The potatoes and raw mangoes are boiled together and peeled and mashed. Spices and seasoning are added for flavor.
Preparation Method:
It is as easy as it looks.
Drain and cook the lentils with the potatoes in some salt.
Just mix all the above ingredients and mash the potatoes and mangoes well.
Note: You can add some cumin seeds powder or pepper powder for spice.
17. Meghalayan Creamy potato and mango curry(Aamras ke malai aloo)
This is again one of my favorite. I like it thinned down with a lot of toasted bread croutons.
Ingredients:
20-25  Baby Potatoes 

1/3 cup  Ripe mango pulp

2 Large Onions

1/4 inch Ginger

2 Garlic 

1 tsp Watermelon Seeds, roasted

1 tsp Muskmelon Seeds, roasted

8-10 Saffron Strands

2 tbsp Fresh cream

1 tsp Caraway S

eeds (shahi jeera)

3-4 green Cardamoms

3-4 Cloves 

2 Green chillies, slit

3/4 cup Curd, whisked

1/4 tsp Turmeric powder 

1/2 tsp Red chilli powder

1 tsp Garam masala powder

1 tsp Lemon juice

Oil to fry and for tadka
Salt to taste
Preparation Method: 
Wash and scrub potatoes under running water and prick them with a fork.
Deep-fry them along with the skin till golden.
Grind onions, ginger and garlic and the watermelon seeds and muskmelon seeds into a 2 different smooth pastes.
Dissolve saffron in fresh cream.
Heat three tablespoons of oil in a pan, add caraway seeds, green cardamoms and cloves.
Later add green chillies,onion paste and saute for three to four minutes.
Add ginger-garlic paste and saute for two minutes.
Add yogurt, melon seeds paste, turmeric powder, red chilli powder and stir-fry till oil separates from the masala.
Dilute it  with water and when it comes to a boil add mango pulp, fried potatoes and salt.
Add the remaing ingredients – fresh cream and garam masala simmer for a couple of minutes.
In another pan dry roast remaining shahi jeera, cloves, green cardamoms and peppercorns and grind to a powder.
Add freshly ground masala and lemon juice and serve hot with paranthas.
18. Punjabi Stuffed bittergourd (Bharwaan Karela with raw mango)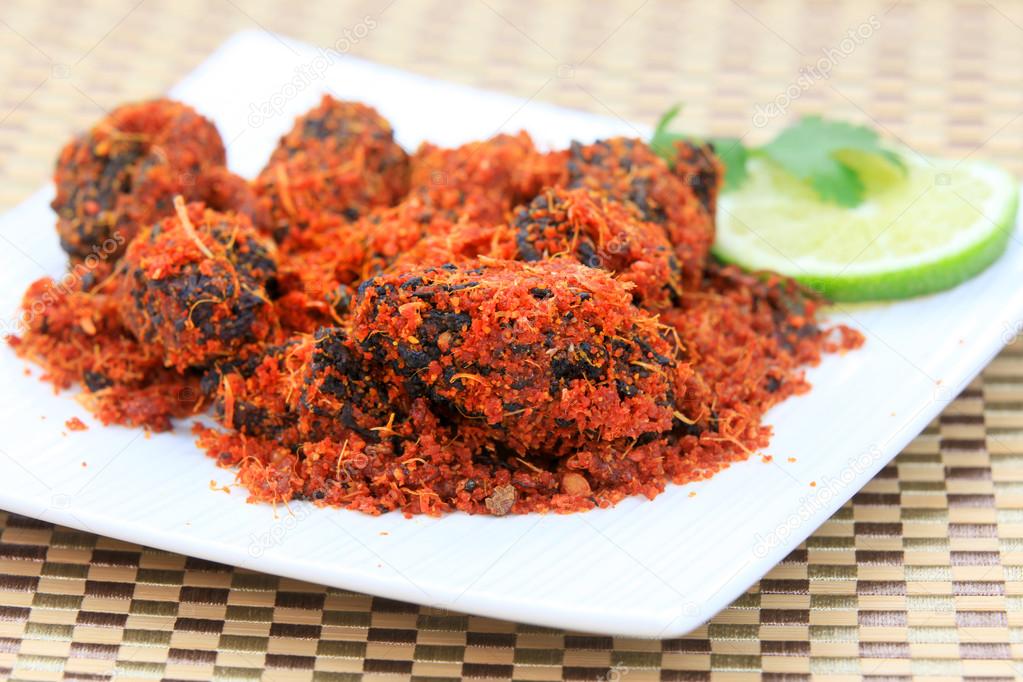 Main Ingredients
5 -6  Bitter Gourd, Karela
2 Onion
1 Raw Mango (shredded)
Tempering Ingredients
1/2 tsp Kalonji / Nigella seeds – ½ tsp
1 tbsp Coriander powder –
1 tbsp Fennel powder
1 tsp Cumin powder
¼ tsp Ginger powder
½ tsp Turmeric
¼ tsp to ½ tsp Red chili powder
½ tsp Dry Mango powder, Amchur
Salt  to taste
Sugar – 1 tsp
Mustard Oil to cook
Preparation  Method:
Slit the bittergourd from one side, easy enough to remove its seeds only
Scrape the points skin of the bittergourd and steam them for 6-8 minutes.
Add some oil on a pan and give normal tadka of onion, kalongi seeds, scrape the bittergourd skin and the mango in them till they soften.
Later add your masalas into the pan and mix well.
Stuff the above mixture into all the karela and cook them in some oil on low flame for 4-5 mins.
Later, saute the karelas on medium to high flame with some more oil, to get a crispy layer.
Note: Tender bittergourds taste good.
19. Uttarakhand's Pear And Mango Chutney
Ingredients
1 Raw firm mango (remove skin and cut into pieces)
1 Pears (cut into pieces)
50 gm Sugar
A pinch of salt
2  pinch Red Chilli Powder
2  pinch Garam Masala
2  pinch Marshmelon Seeds.
1 clove
2   Raisins.
2 almonds and cashew nuts finely chopped
Preparation Method:
Caramelize 1 tsp sugar in a pan and add some water.
Add the sugar and stir till it dissolves.
Cook the raw mango in the water and add the pear later.
After the fruit softens a little,  add the rest of the ingredients.
Cook till for 10 mins.
---
Since you are here, feel free to check out rest of the blog. A wealth of scientific and evidence-based health information, available to you, at your fingertips!
No more falling prey to fake health news… Get real health feeds @DawaiBox
---
20. Himachal Mango side dish (Maani)
1 raw or half-ripe mango
1 big onion (chopped)
1 tsp cumin seeds powder
1/2 tsp Red chili powder
a crushed mint leaves
Sugar only if you like it sweet
Preparation Method:
It is as simple as the ingredients read
Cook the mango and peel the skin
Mash the mango to pulpy and add the rest!
That's it! Add the sugar if you want a sweet flavor.
21. Kashmiri Mango rice pudding (Mango phirni)
Main Ingredients
3/4 cup mango puree
1/2 cup cut mango pieces
1/2 cup basmati rice
1/2 liter Milk
1 cup Sugar
2 Cardamoms
2-3 Cashewnuts
2-3 Almonds (chopped)
Preparation Method
I think everyone knows how phirni is made
Cook the rice and mash it well.
Add the sugar, milk, puree, cardamom, and nuts, stirring it continuously.
Cook for 10 mins and let it cool.
22. Kashmiri Raw mango pickle
Main Ingredients
2 Red apples (cut)
2 Raw mango (skinned and cut)
2 big pieces Ginger (sliced)
a bark Cinnamon
1 cup Sugar
25 Raisins
10 Almonds
few threads Saffron
1 tsp Salt
3/4 tsp Red chili powder
1/4 tsp Cardamom powder
1/4 cup White vinegar
1/2 cup Water
Preparation Method:
Soak the saffron in water.
Cook the mangoes, apples it some water and all the ingredients(except cardamom, vinegar, and red chili) one by one.
Cook till the fruits in the mixture becomes pulpy and soft.
Add the rest of the ingredients, mix and store in a jar.
Here we are at the end of the Mango saga. Try out new combinations with your spices and share the recipes with us too.
If I missed out your state, it is because I ran out of space. These heritage recipes took years to make and cannot be concise with my limits in time and space.
But it is for you to try out something new and you may find a better dish than from where you belong 🙂
A Nutrition and Food Science grad, Poorvi is currently pursuing her Master's Degree in the same. She believes that a way to a better health both is through one's stomach 🙂
She is on a quest to find out the innate wisdom of Intuitive Eating and also propagates it. She strongly believes, health is a holistic concept than just changes made in a Diet plan. Although she is not into cooking, she enjoys developing recipes and enjoys experimenting. But, mostly likes to be fed 😛